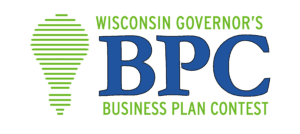 Advancing to the final round of the Wisconsin Governor's Business Plan Contest are 28 entries representing the strength and resiliency of the state's entrepreneurial culture. The winning plan will be announced during the Wisconsin Entrepreneurs' Conference in June, which, demonstrating the same resourcefulness as the entrepreneurs in the contest, has shifted to a virtual format this year.
"Our class of 2020 includes finalists in life sciences, advanced manufacturing, consumer products and information technology, making them a microcosm of Wisconsin's strengths," said Greg Lynch, board chairman of the Wisconsin Technology Council and a partner at the law firm of Michael Best. "It will be young companies such as those advancing in this year's contest that will help to lead the economic recovery once COVID-19 recedes in Wisconsin and elsewhere."
A few examples of finalist entries include:
"Green" cleaning products that protect surfaces for up to three days
On-site, on-demand hydrogen production
A multi-state scheduling platform for court reporters and videographers
Low-cost, rapid diagnostic testing for gastrointestinal pathogens
A drug-release system that can span months instead of days
A panel of more than 100 judges will review the business plans submitted by the finalists, with the top 12 entries announced later this month. This "Diligent Dozen" will go on to present to the online attendees of the Entrepreneurs' Conference. Judges will announce the winning plan, along with category winners in life sciences, technology, advanced manufacturing and business services, at the end of the conference.
The annual Wisconsin contest, organized through the Wisconsin Technology Council and sponsored in part by WEDC, is now in its 17th year. About $2.2 million in cash and in-kind prizes such as office space, legal assistance and accounting services have been awarded since its inception.
More information on the conference will be available in the coming weeks at www.witrepsconference.com.