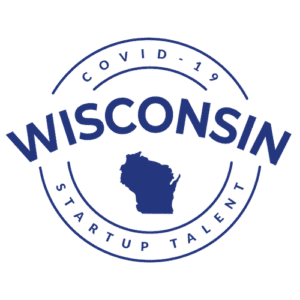 Due to the COVID-19 pandemic, many in the startup community are finding themselves out of work and looking for employment, either for the short or long term. To meet this urgent need, a group of Madison entrepreneurs has launched Wisconsin COVID-19 Startup Talent, a website to connect startup job seekers with companies looking to hire.
Job seekers can visit the site and add their name and information to a database of Wisconsin workers seeking a position at a startup. The site also allows them to browse current job postings.
Companies looking to hire are able to browse the database to look for a qualified candidate and/or create job postings for the positions they have available.
Although spearheaded by entrepreneurs in Madison, the effort covers the entire state of Wisconsin. The job board currently focuses on the technology sector—primarily related to startups and corporate innovation—but the group is open to the idea of expanding to other sectors of the economy.
The website also features additional resources aside from the job board, such as links to other job boards throughout the state and articles to assist workers and small businesses that are navigating changes.
To learn more, visit the Wisconsin COVID-19 Startup Talent website.