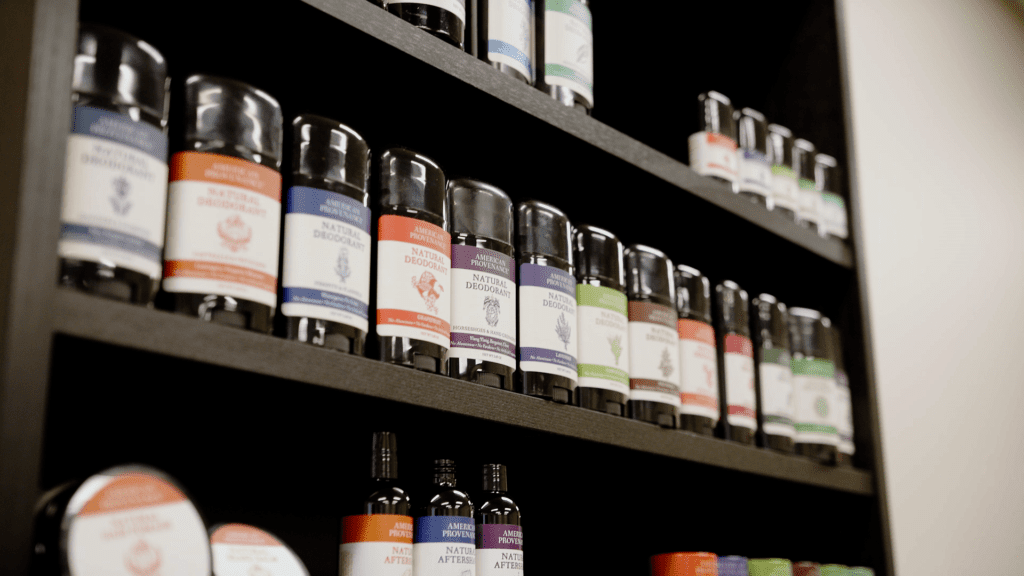 Kyle LaFond started American Provenance in 2015 from his family farm in Mount Horeb. Buyers for national retailers quickly noticed the quality of the company's personal care products, and by 2018, American Provenance lip balms, aftershaves, beard balms and hair pomades were on shelves in more than 600 stores.
"The thing with small businesses is that as they scale, they tend to burn cash," said LaFond. "We were at that point where basically we were running through all of our resources and were trying to find other outlets to bring revenue in."
Today the company operates out of a new 8,000-square-foot production space, and its products are in more than 3,000 stores nationwide. American Provenance has grown quickly, but has refused to sacrifice product quality: all the company's products are still mixed, poured and packaged by hand from high-quality, locally sourced ingredients.
The company was able to find the investment it needed to achieve this level of success thanks to the support the Wisconsin Economic Development Corporation (WEDC) offers entrepreneurs.
QNBV Program spurs investment
Ready to attract investors in 2018, American Provenance applied for WEDC's Qualified New Business Venture (QNBV) Program. The program provides investors with a 25% Wisconsin income tax credit on their investment in a certified startup. With that leverage, American Provenance was able to raise $500,000 in investment, doubling its original goal of $250,000. It used this capital to buy new equipment, design new packaging, retire existing debt and launch a major digital marketing campaign.
"A lot of our investors want to take advantage of tax credits, so being able to apply for WEDC's QNBV Program and provide that benefit to the folks that were helping us grow here in the state was huge," says LaFond.
Technology Development Loan Program aids further expansion
Thanks to a commitment to developing proprietary products, doing its own manufacturing, investing in e-commerce and adding high-wage, high-skill jobs to Wisconsin's economy, American Provenance was also able to secure $100,000 in additional capital from WEDC's Technology Development Loan (TDL) Program in 2019.
"The TDL Program is a venture debt fund where we invest in early-stage companies," said WEDC Technology Investment Manager Joey Frayne. "Generally, we work with traditional tech companies, but light manufacturing startups such as American Provenance benefit from our programs as well."
The TDL Program provides emerging Wisconsin innovators with the working capital they need at critical stages in their companies' development. American Provenance used its TDL funding, along with $400,000 in additional credit secured from the Bank of Prairie du Sac, to expand into its current production and warehouse space.
Continuing Wisconsin's manufacturing legacy
Since connecting with WEDC, American Provenance has grown from two to eight full-time employees and eight part-time employees, with a goal of 30 full-time employees by 2024. It has increased production from 20,000 units to 500,000 units per year, expanding retail sales to all 50 states while continuing to grow direct sales through a strong e-commerce strategy—all while keeping its roots firmly in Wisconsin.
"Wisconsin's always been a top-five manufacturing state," said LaFond. "We have that rich history, and I want to be a part of that in some small way. WEDC was a great partner in terms of helping us go from this very early stage to scaling up to become a more regional, even national, name. It's been a very important relationship."