INVESTMENTS IN INNOVATION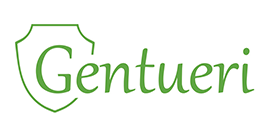 Gentueri Inc.
Biosciences/Medical Devices
312 Locust Drive
Verona, 53593
United States
We support fair criminal justice and improved human health by revolutionizing products and kits for the simple collection, identification, tracking, protection, preservation, room temperature storage and initial processing of biological samples. Our patented SwabSaver® is designed to accept most swabs for a simple collection process. The integrated RFID tag simplifies the tracking process and stabilizers allow samples to be stored at room temperature for decades.