INVESTMENTS IN INNOVATION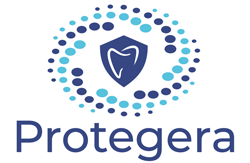 Protegera, Inc.
Biosciences/Medical Devices, Manufacturing
2921 Landmark Place, Suite 215
Madison, 53713
United States
We are improving oral health and dental personal care products by taking a revolutionary approach to physical chemistry and formulation enhancement utilizing all-natural cellulose fibers. Our technology transforms products like toothpaste and mouthwash by significantly improving plaque and biofilm removal, enhancing stain removal, and boosting enamel fluoride uptake with normal brushing. Our technology is non-chemical, non-antimicrobial, non-abrasive, and safe for use in oral care products.